Cleaning being a very important part of all people's lives, it should be done properly and thoroughly. Some people prefer seeking professional help and let experienced cleaners deal with the different cleaning tasks. While cleaning on your own is never a bad decision, you might end up with half-done work or not done properly, due to the lack of time or the proper tools.
Professional cleaners, on the other hand, are always ready to clean, possess the right equipment, and know the secrets you might not. They have the time and are willing to invest the effort to make your property look great.
Whether you need a house cleaning service, you want to have your office cleaned, or just your carpets, there are various cleaning services on the market to choose from. Each and every one of them is specialized in a certain type of cleaning and, therefore, will be delivered just like you expect. There are certain rules, however, for every type of cleaning, and certain recommendations by the cleaning companies, which you should assist with if you want everything to go well.
What do you know about the company?
The first rule is not quite a rule, but a recommendation from us to you. When you have made your mind which cleaning company to choose, learn a few things about it. Ask friends and acquaintances, co-workers and neighbours if they've heard about the company or if they did, were they satisfied with the results. Browse the Internet to find comments, reviews and evaluations of the company. All this is not necessary, but is definitely a good way to get to know the people who are coming to your place to clean it. After all, you will leave the property in their hands, so you should be sure everything will go as planned. You couldn't find out whether the company was really that good, if you only asked the company itself. Everybody tends to exaggerate sometimes, so try to avoid it and ask a few people on the way, before you make any decisions.
What is the service you need?
What you need to remember is that you should know exactly what type of service you want. For example, if you want to have only your carpets cleaned don't book a whole room/apartment cleaning, but book only carpet cleaning. Even if the company you chose does not offer a separate carpet cleaning (which is highly unlikely), make sure you tell them you only want this service. You don't want to be misunderstood or not understood right.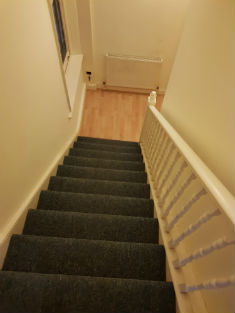 The different cleaning companies have various recommendations, but most of them will give you the opportunity to tailor any service according to your preferences. If you book service for your whole house, you can guide them from where to begin, or state specific demands for the process itself.
What is the price of the service?
After you've talked about the cleaning process, don't hesitate to ask about what the price includes. The majority of cleaning agencies, if not all of them, include the equipment they use in the cleaning, because it cannot be easily found on the market and most of them have specific cleaning products and tools. You have the right to know what the price includes and how much it will cost you. You can even ask them about the products and equipment as a whole. Don't hesitate to ask questions!
Should you clean before the cleaners come?
The next step, and often asked question, is if you need to clean before the cleaners come. Again, this is up to you and the service you want delivered. If it is hourly based, then you might want to do a quick cleaning of the surfaces in your place, to make sure there is no excessive clutter to slow down the professional cleaner/s. Collect magazines, books, toys, clothes, mail and similar items, that can be easily and quickly moved or organized, to make sure the surfaces ready for the professional cleaning itself. At the end you will save them a few minutes, but if you have a certain amount of money prepared for the service, you should think about that and help your helper/s.
Should you supervise the cleaners?
The next thing you should remember is if that is your first delivery of a professional cleaning service, you shouldn't leave them unsupervised for a long period. As they are professionals, they are not likely to come and inspect your possessions, or steal from you, but for a first-timer it is better to stay around and keep an eye on the process. Although cleaning companies commonly require the property to be empty, you can always go to the neighbour's house. If you decide to keep using professional cleaning services, it will become easier to leave them at your place, just give it a time.
As we previously mentioned, you sometimes will have to be outside of the property, and leave the professionals deal with the cleaning procedures without having to watch them all the time. The same rule applies to your pets as well. Even if your cat sleeps all day long, or your dog barely walks in the property, make sure they are not in the area where cleaning is performed. Not only that they may obstacle and slow down the cleaning process, but they might get hurt or injured in there as well as the cleaners.
Should you move the furniture beforehand?
Most cleaning companies offer assistance with the furniture at your property, for the easier cleaning of different interior parts, such as carpets. Again, if the service is hourly based, you can move the furniture before they arrive, but it's not necessary. It is totally up to you.
Should you tip?
The question whether you should tip the professional cleaner/s that come, is also a common one, and is your choice as well. Most cleaning agencies don't expect a tip, but if you decided to give them any, it should be from 10 to 20% of the whole price. According to people in this area of business, private cleaners are more likely to get a tip.
And a simple tip by us- if you have previously worked with a private cleaner/cleaning company, and you wanted to see if they are really doing their job right, so you booked a service with a competitor of theirs, you should compare. Even if you have to, write down your expectations and if they were justified, or exceeded. Note the level of cleanness in every room. This will help you decide which is better for your needs and best suitable for your home environment.